Die Galia Lahav Braut Kollektion 2019 heisst 'Queen of Hearts'.  Inspiriert von royalen Liebesgeschichten und Hochzeiten, vereint diese mutige Brautkollektion die unverkennbare Handschrift Galia Lahav's mit neuen Akzenten.
Es gibt viel Glitzer, Gold und sexy Schnitte. So wie wir Galia Lahav kennen und lieben.  Am liebsten frage ich die Designer immer selber zu ihren Entwürfen. Leider ist das nicht immer möglich, wie ihr euch vorstellen könnt. Aber das Team von Galia Lahav nimmt sich immer Zeit und deshalb lasse ich sie diesmal selber ein wenig über jedes Modell erzählen.
Queen of Herats – Galia Lahav Braut Kollektion 2019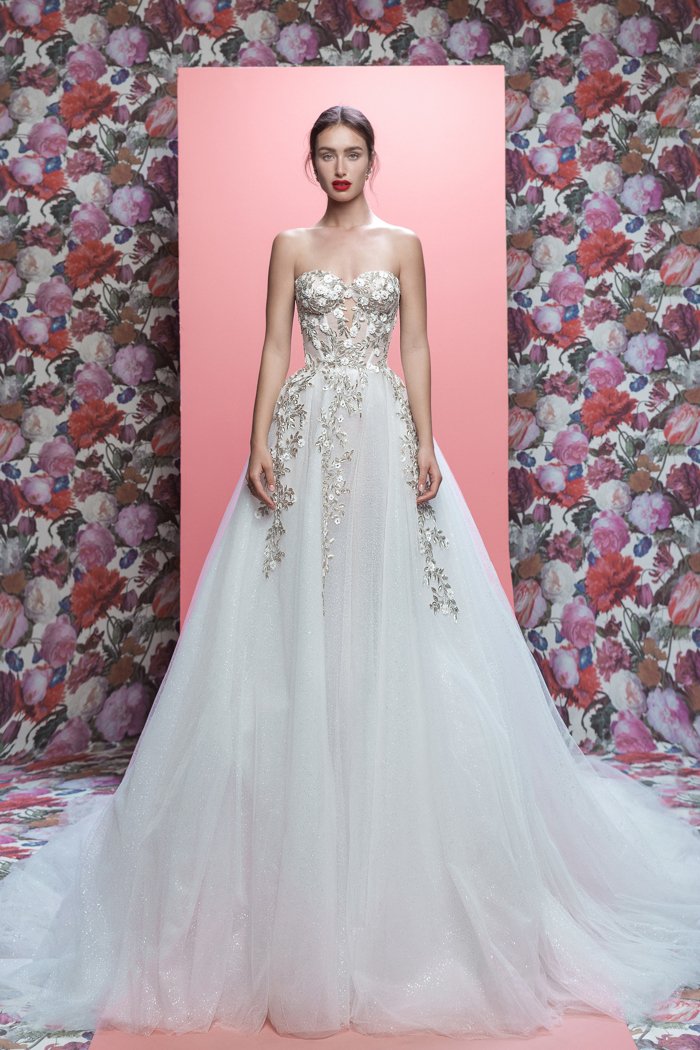 A E L I N
With sequinned flower petals and elaborate lustrous metal leaves cascading down its pleated skirt, the Aelin is a shimmery silk tulle ballgown with a sheer corset top.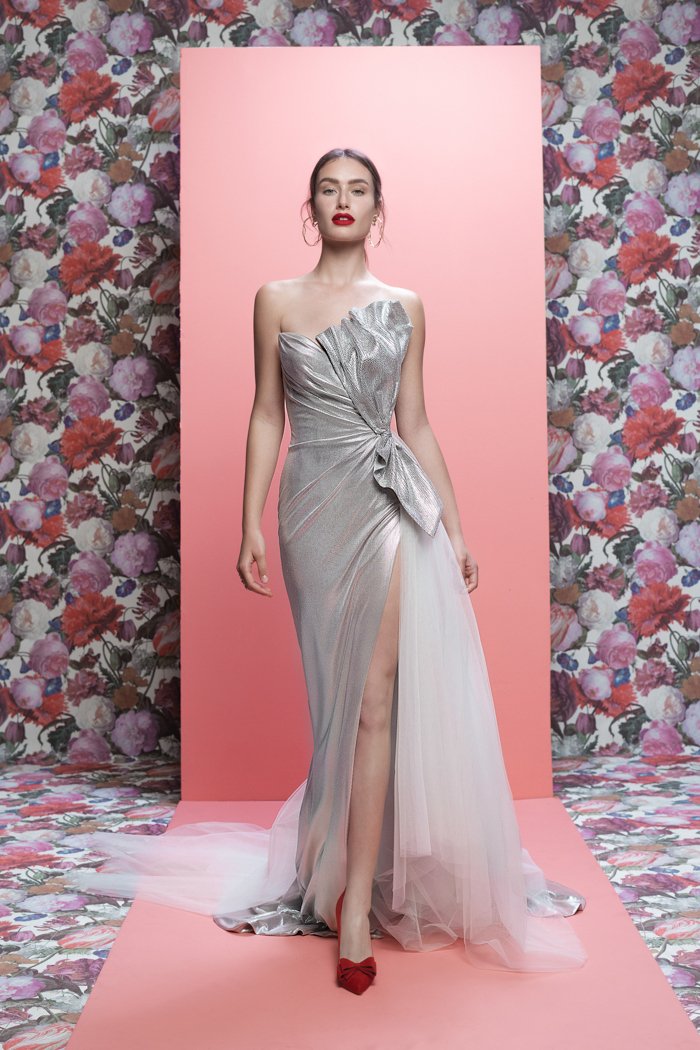 A R D E N
This slinky strapless gown is made of a silver embossed nude colored lycra, and features a high slit and a draped front. A large Swarovski encrusted front detail ties the dress together.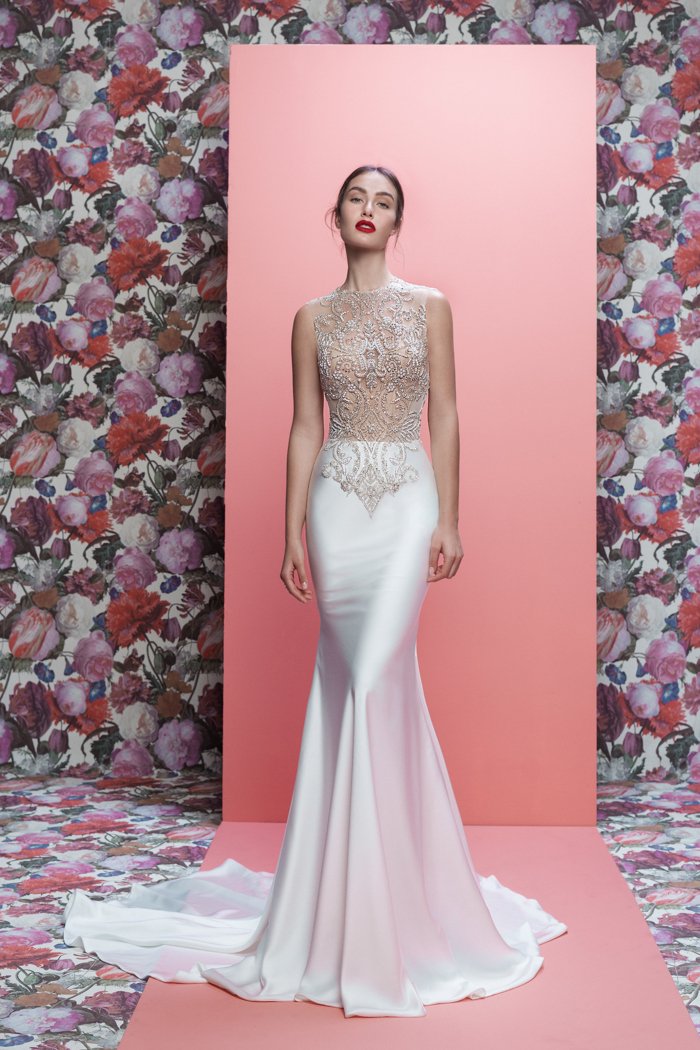 E M E R S Y N
The Emersyn is a slinky mermaid dress with a sheer corseted and hand-embroidered bejewelled top. The bottom of the dress is a fitted silk satin skirt.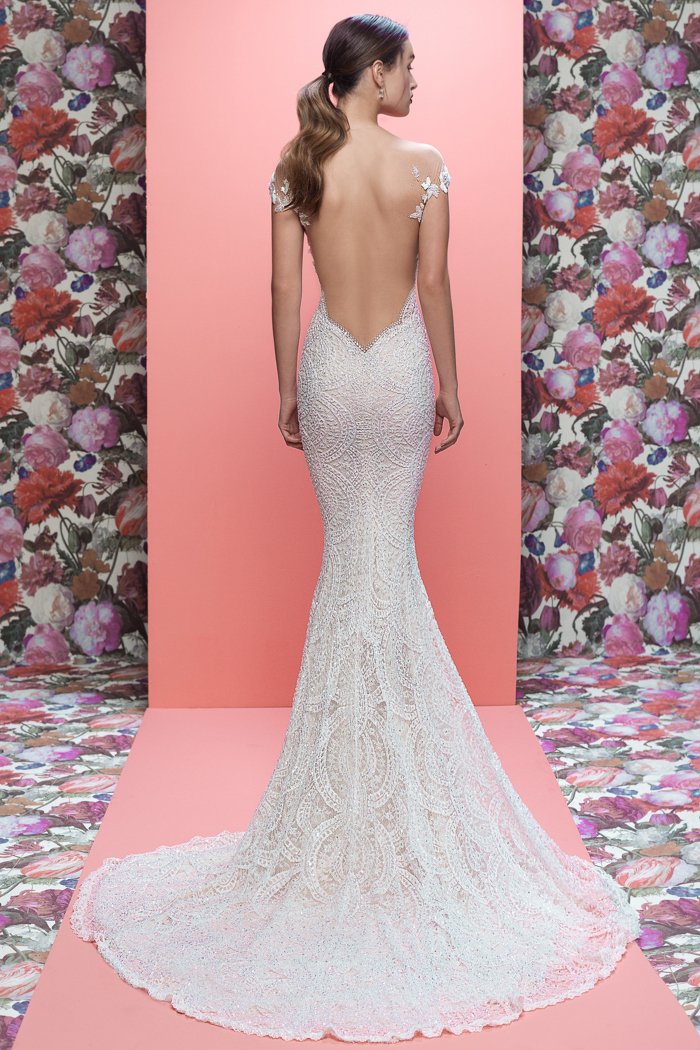 H A R L OW
The Harlow is a shimmering mermaid dress made of a glistening embroidered scalloped lace, with a handembroidered front feature, and a sheer low back.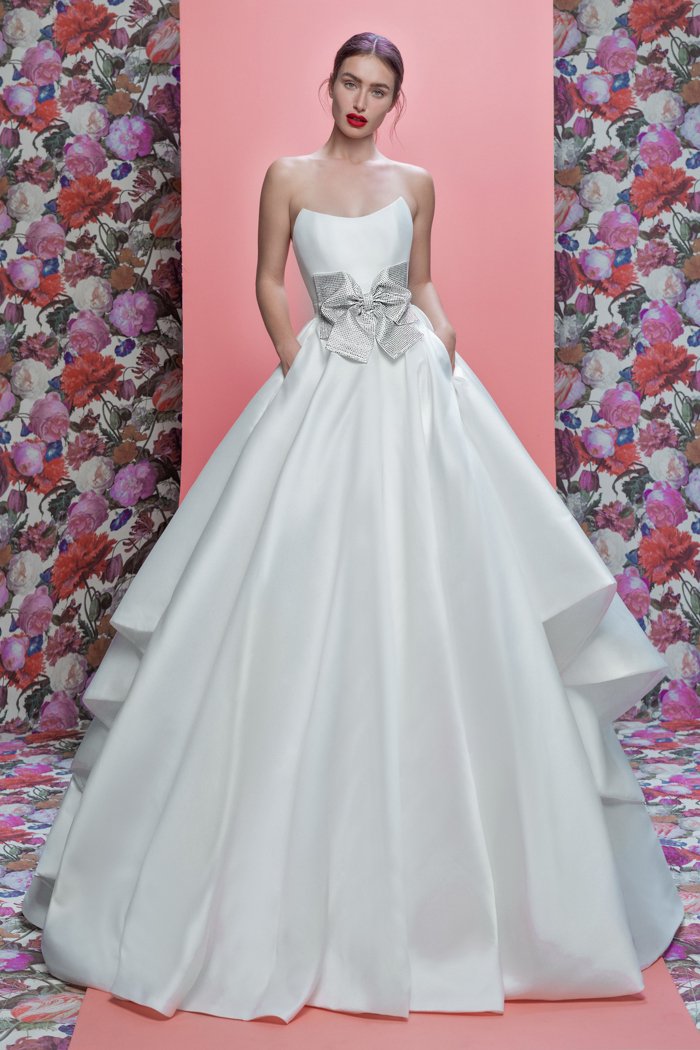 I M P E R I A
Regal to its core, the Imperia is an over-the-top satin ballgown with a multi-layered voluminous skirt, a fitted corset top and a big Swarovski crystal bow at the waistline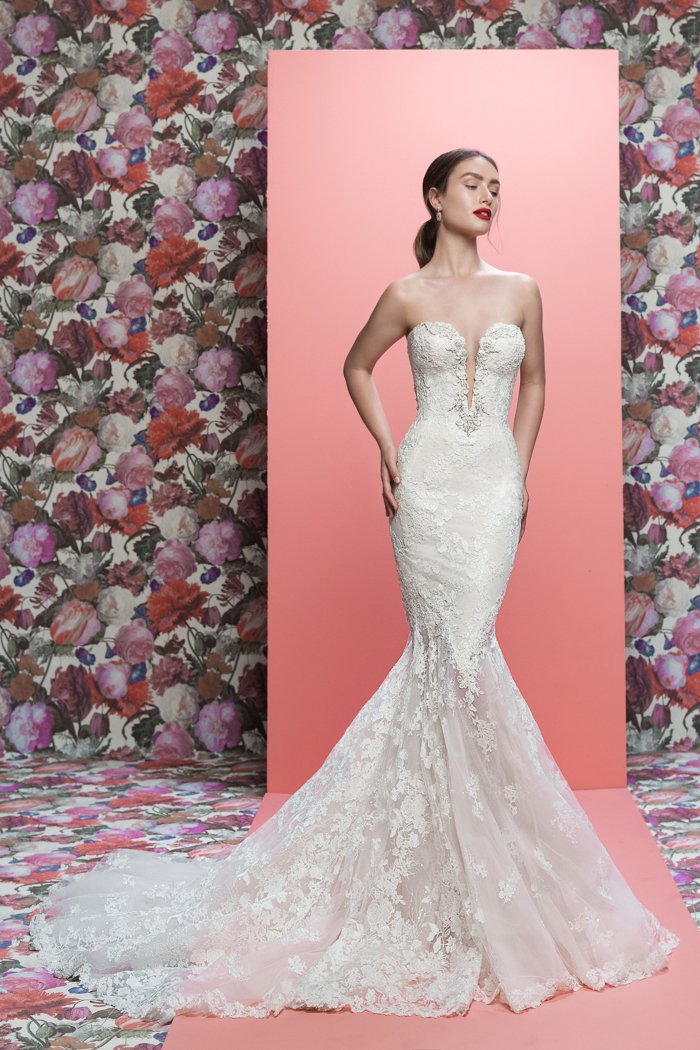 L O R R A I N E
A strapless trumpet dress, the Lorraine has a corseted top and a sheer back feature made of embroidered lace and accents that run throughout the front plunge and back.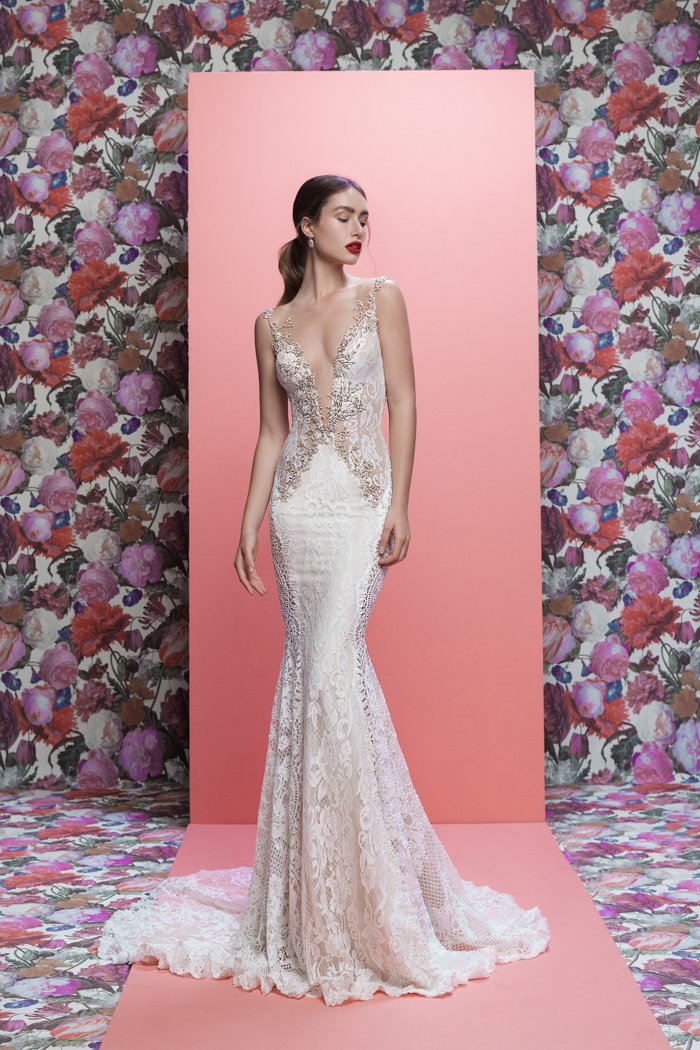 L U C A
The Luca is a stunning mermaid gown with a deep plunging v neckline adjourned with hand-beaded embroidery. The dress has sheer sides that are made of a combination of a beaded French lace that lays over an ivory French lace.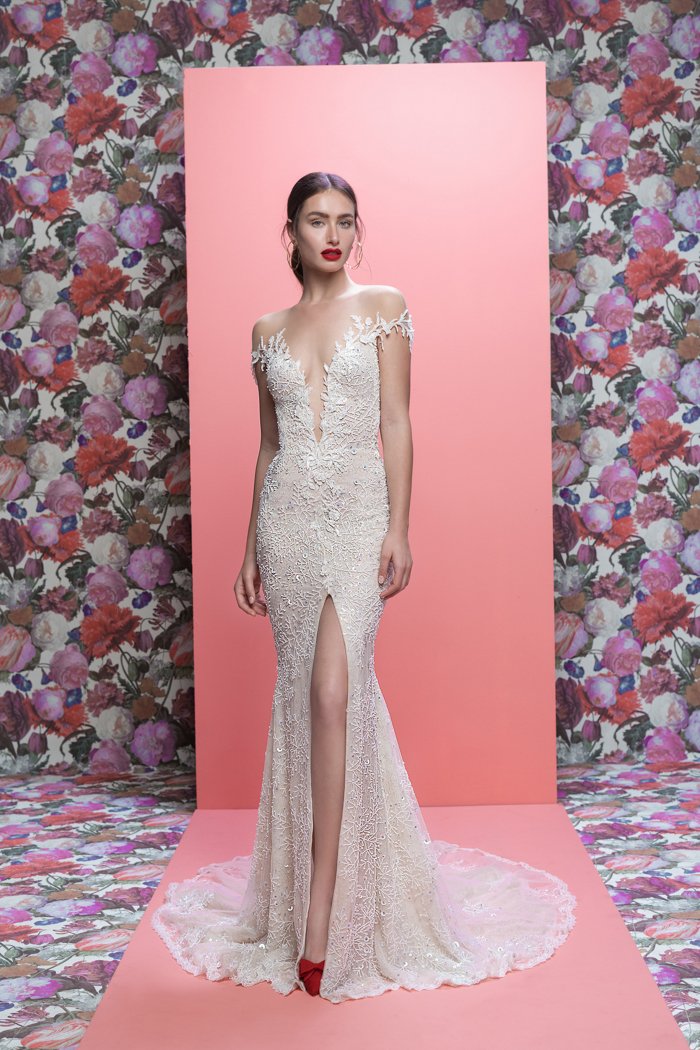 M A R L E I G H
This delicate lace column dress has a front slit that is entirely hand-beaded with a coral motiff. The top has a corset construction with a plunging illusion open back and cap sleeves.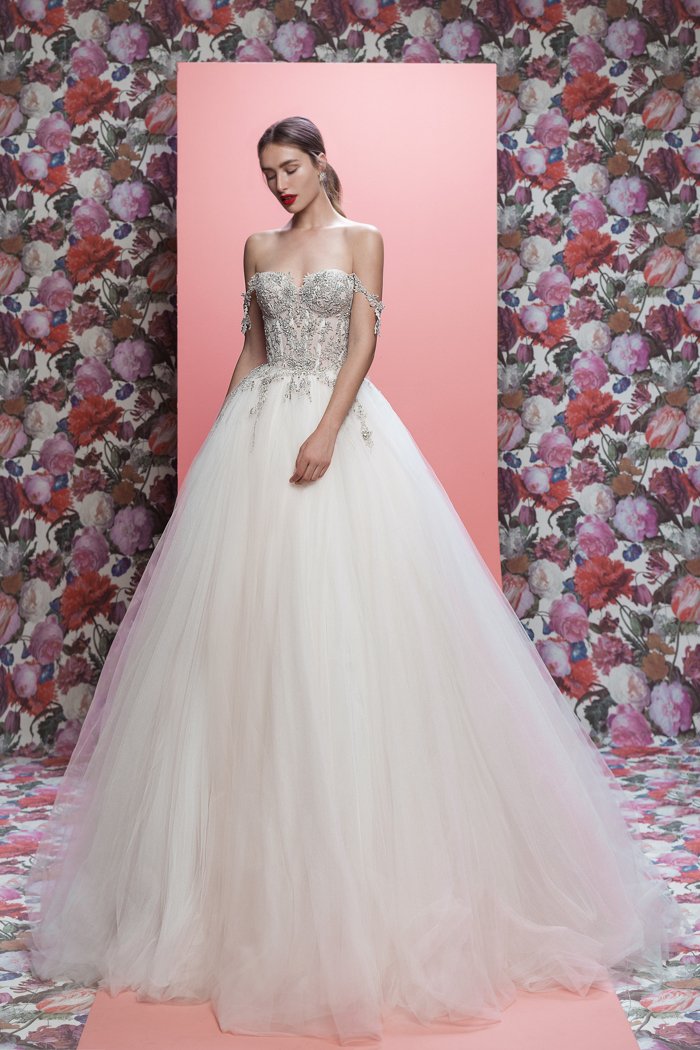 M I A
The Mia is a dramatic princess ballgown with an elaborate beaded corset top in a revolutionary combination of pink topaz and pebble grey. The dress has an overtly voluminous skirt for added drama.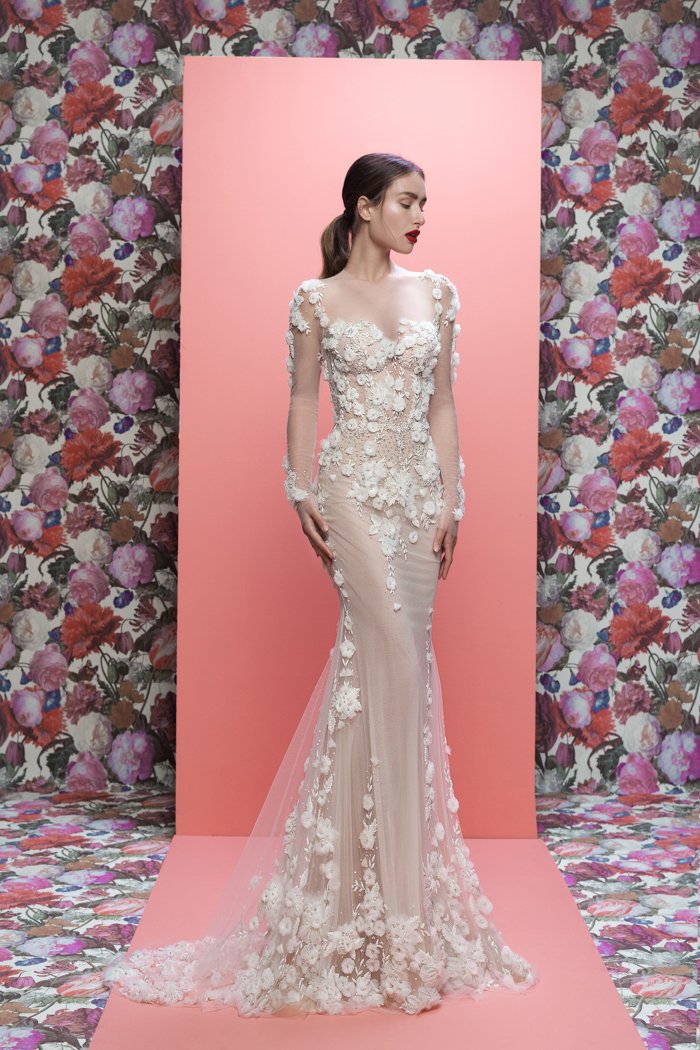 T H E A
This fully embroidered majestic half mermaid, half ballgown long sleeve dress is hand crafted with vaporous organza petals and floral motiff embroidery. The dress is further accentuated with tiny Swarovski crystals and sequins.
Creative Team
Fotografie Alon Shafransky
Makeup Artist Naor Appel
Hair stylist Ziv Amsalem
Model: Nicola Ward
Jewellery: H.Stern
Shoes: VAS Rotem Gur