Living in the heart of Europe made it so much easier for me to photograph so many happy couples from all over the world. Zurich is my new home now and I am so thrilled about getting to meet new creatives from Switzerland as well as a more international clientele. My biggest passion still lies in destination weddings – regardless if I travel to a new location or if the couple came from far away. It is a very special energy involved no matter what. I love it. My name is Claudia Magas and I am Ladies & Lord. I founded Ladies & Lord in order to combine fine photography and luxury. Luxury is hard to define and means different things to different people. I believe amongst the greatest luxuries are memories of moments with our loved ones. Memories we can pass on to the next generations. They will remain long after we are gone. For me personally, my biggest luxury is that I have made my passion into my profession.
Thanks for visiting my blog. I invite you to browse through my work.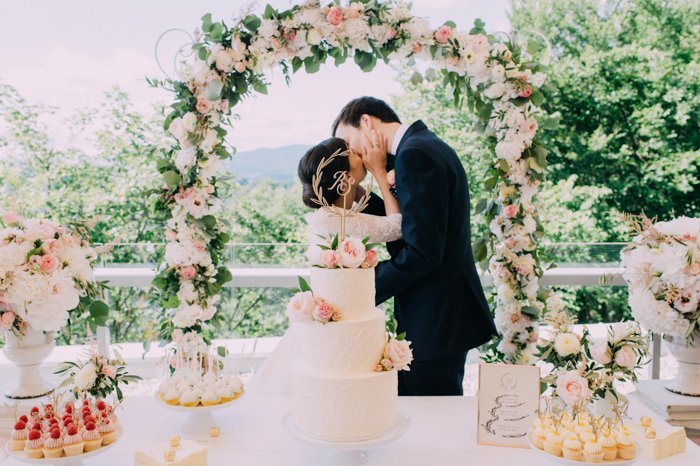 Wedding Photographer Zurich, Switzerland
My style is easiest described as contemporary with a fashion forward aesthetic. I am all about the VAVAVOUM. All my attention is primarily given to the bride and groom. Of course I also take photos of the wedding party and they play an important role in every wedding but let's be honest: it is their big day and they should feel like Hollywood stars. I love big drama and little gestures and I loooove BLACK & WHITE. I strive for timeless elegance. You know the kind you look at in 20 years time and think they are not outdated. That's what makes me happy and what makes my brides beam with excitement. Check out my wedding brochure here.
I don't have set wedding packages as such since all weddings are unique in their set up and each couple has a different timeline and requirements. Do let me know what your plans are approximately and we can discuss the best options for you. Most of my enquiries happen at least 9-12 months in advance. As a rule of thumb once you have your wedding location and date set give me a shout ;)
Destination Wedding Photographer in Switzerland and all of Europe
In the past few years I have seen first hand that elopements are getting more and more tempting for couples. Be it supplementary to their conventional wedding celebrations back home or simply getting away from it all, leaving family and friends behind to just experience it intimately just the two of you. I find elopements very romantic. They offer a more relaxed approach to the entire day. As a wedding photographer I am always happy to get more time for shooting and when there are no guests involved more time is left for the bride and groom. Yaaay me! You can see a selection of my recent elopements in this engagement & elopement brochure.