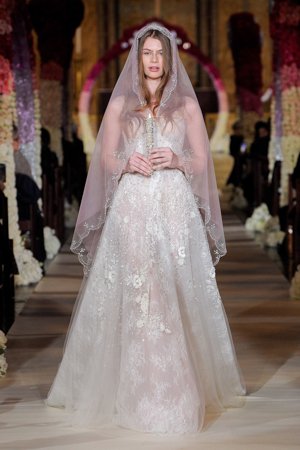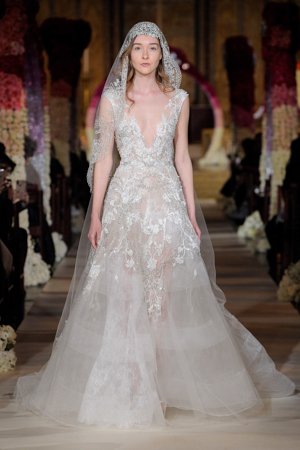 Papa don't preach, Like a prayer und Borderline tönt aus den Lautsprechern als die Models über den Laufsteg schreiten. Reem Acra feiert die Brautkollektion 2020 in einer Kirche.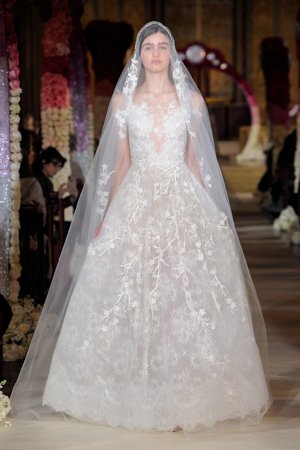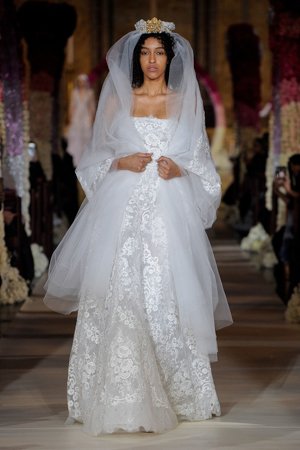 Theatralisch mit einem Hauch von Drama und Glamour verspricht diese Reem Acra Brautkollektion 2020 zu werden.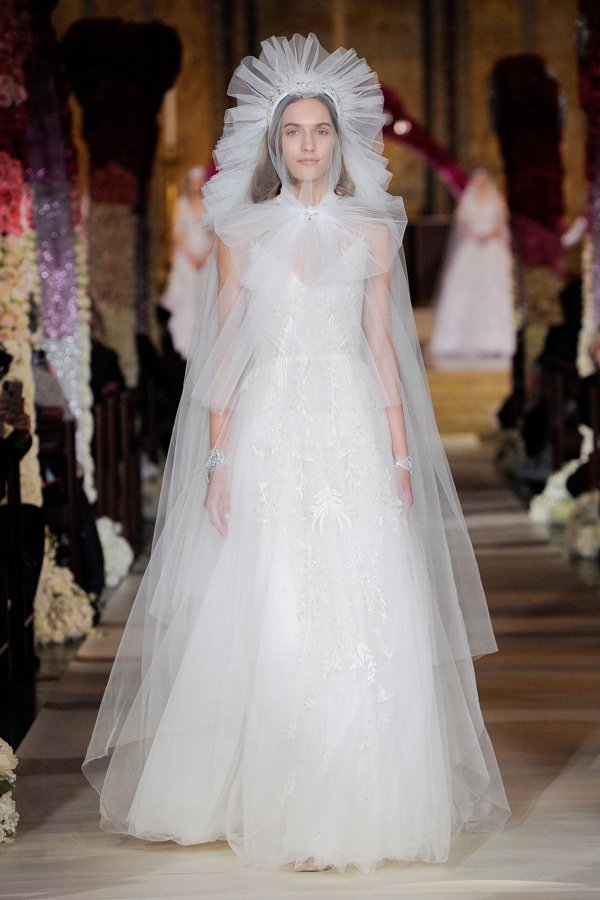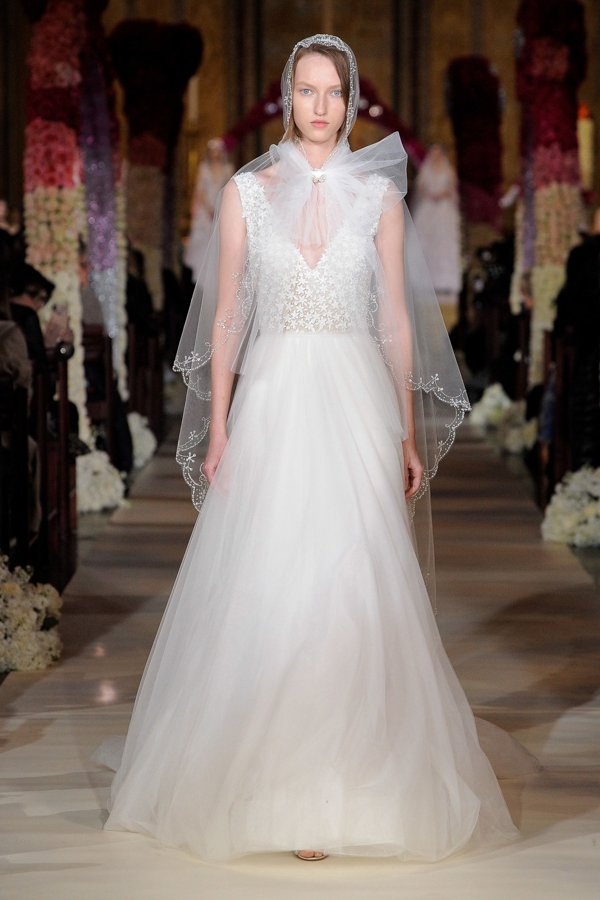 Feinste Materialien sind wir von Reem Acra schon gewohnt: edle Seide, sanfter Tüll schmiegen sich an den Körper.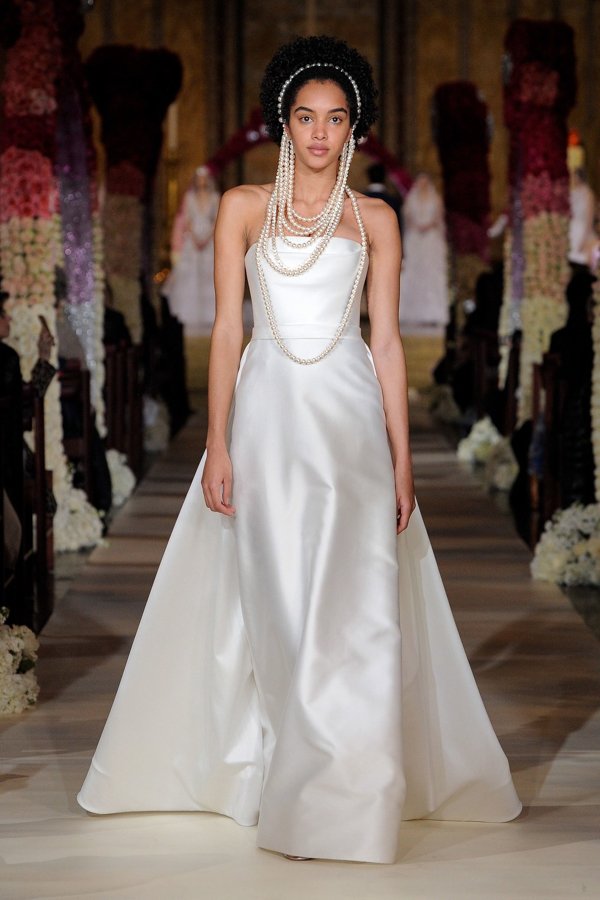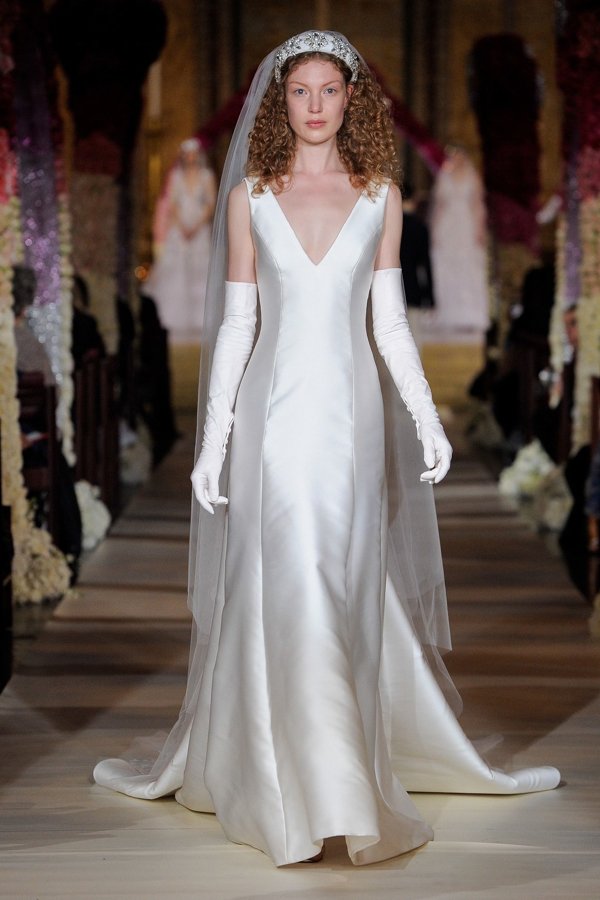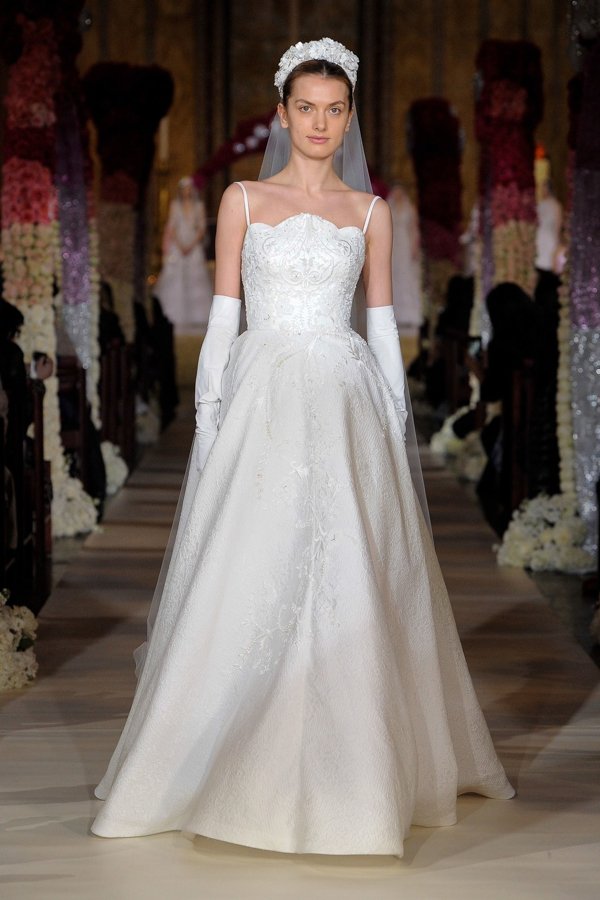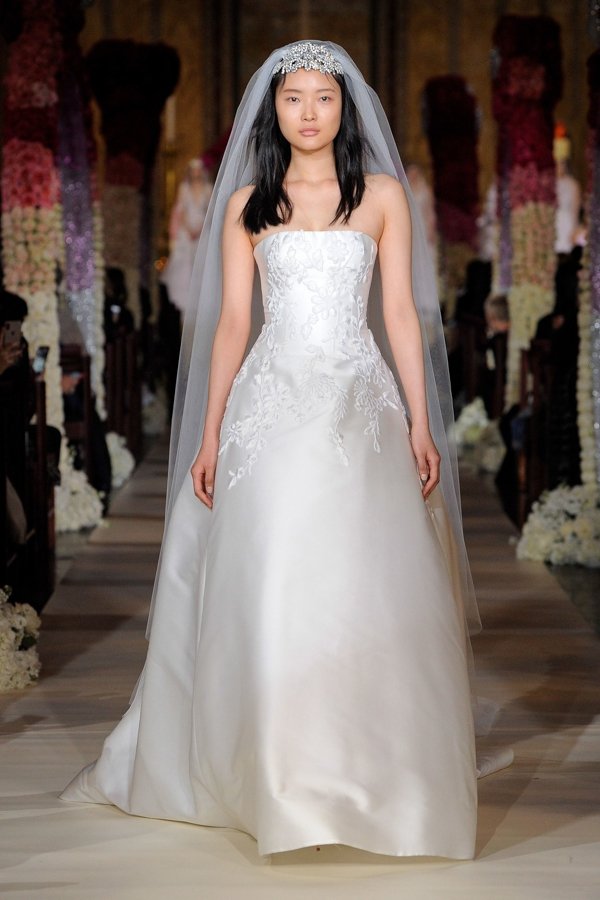 Farbige Brautkleider
Aquarellfarben wie blush, nude und peach erinnern an Malpaletten alter Meister und an vergilbte Glasmalereien.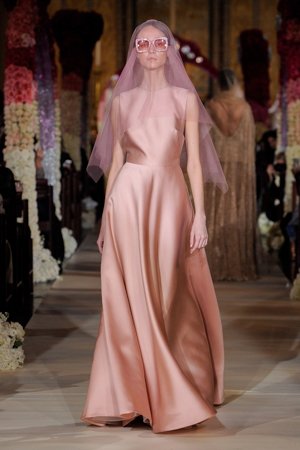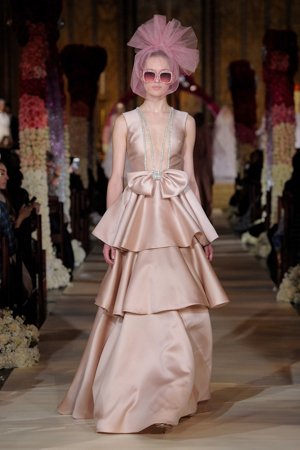 For me, this collection was about sending a message to the world that brides can do anything and be whoever they want. – Reem Acra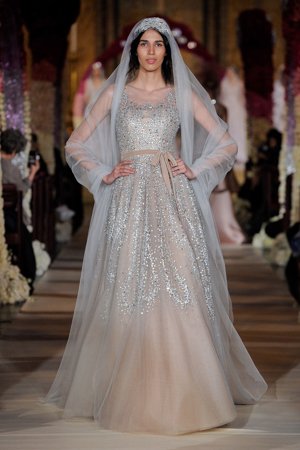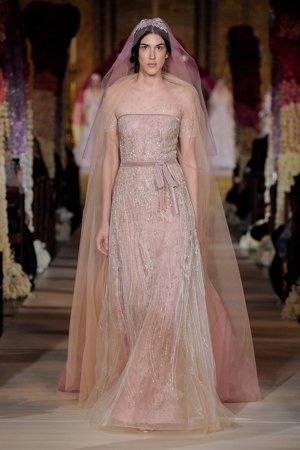 Das Highlight für mich die zwei kurzen Modelle. Der Minirock ist wieder im Kommen in der Brautmodenwelt und der Hosenanzug hat schon letztes Jahr sein Comeback gross gefeiert. In Kurz ist er allerdings noch eher selten zu sehen.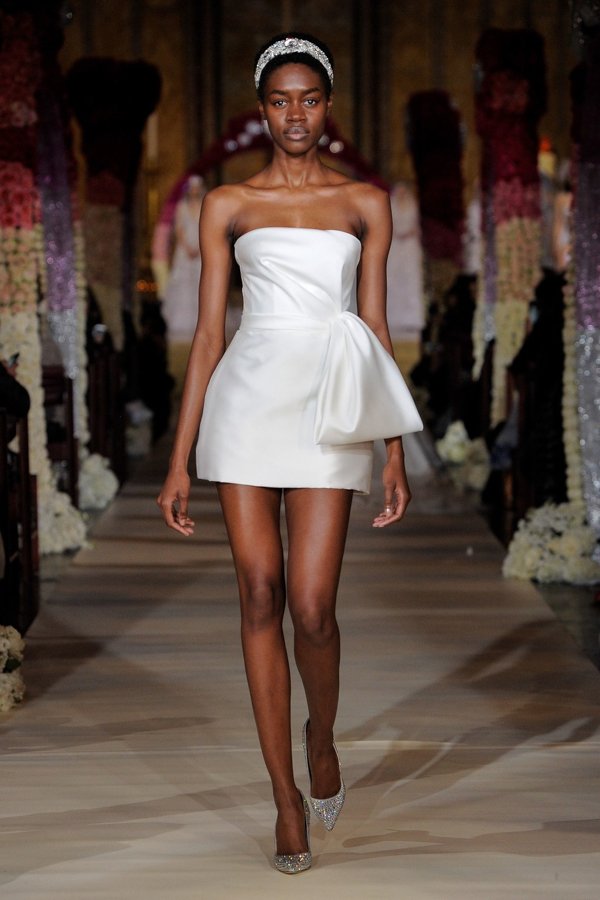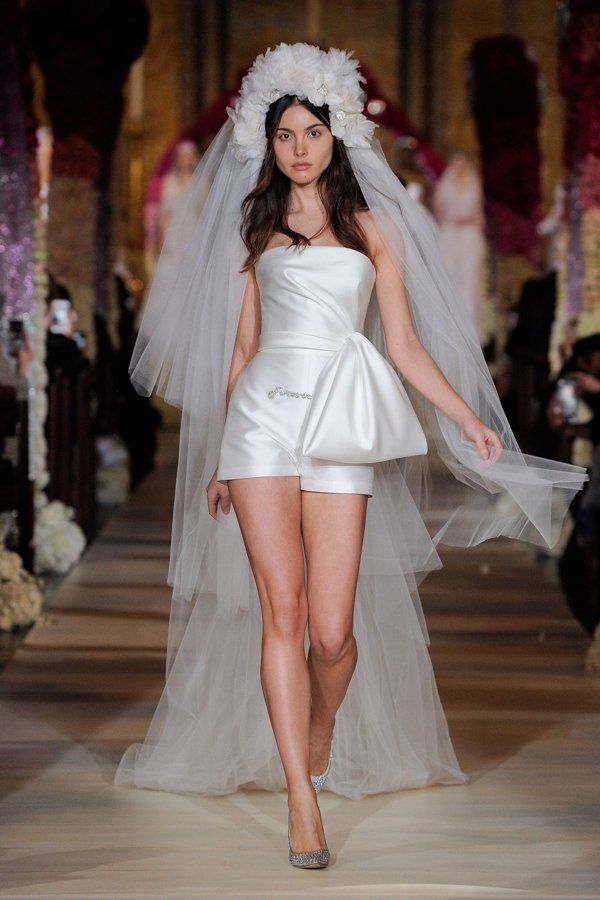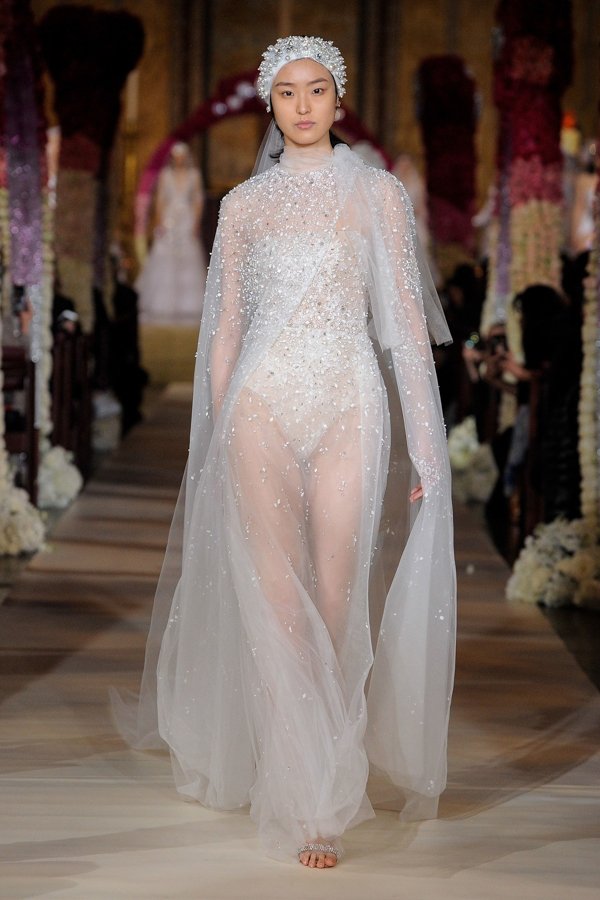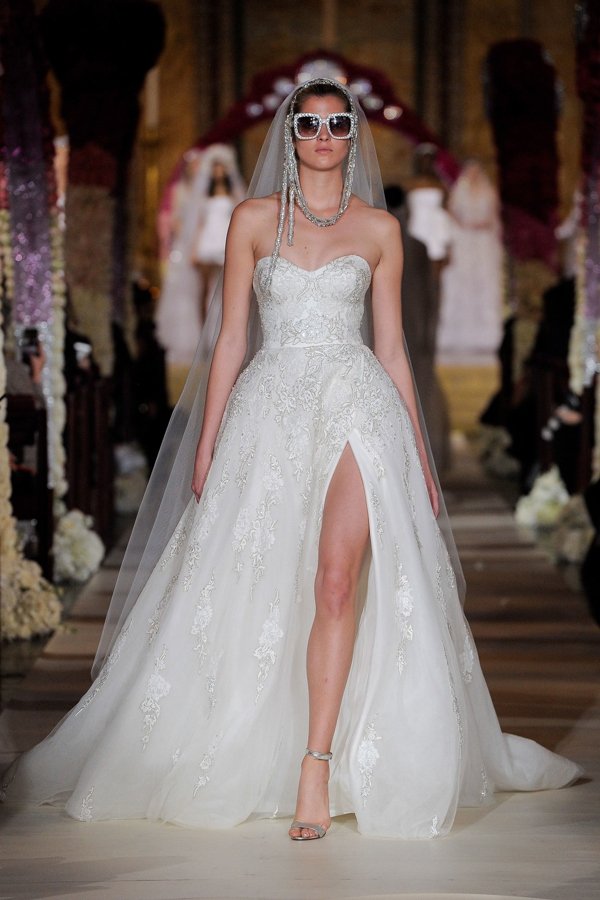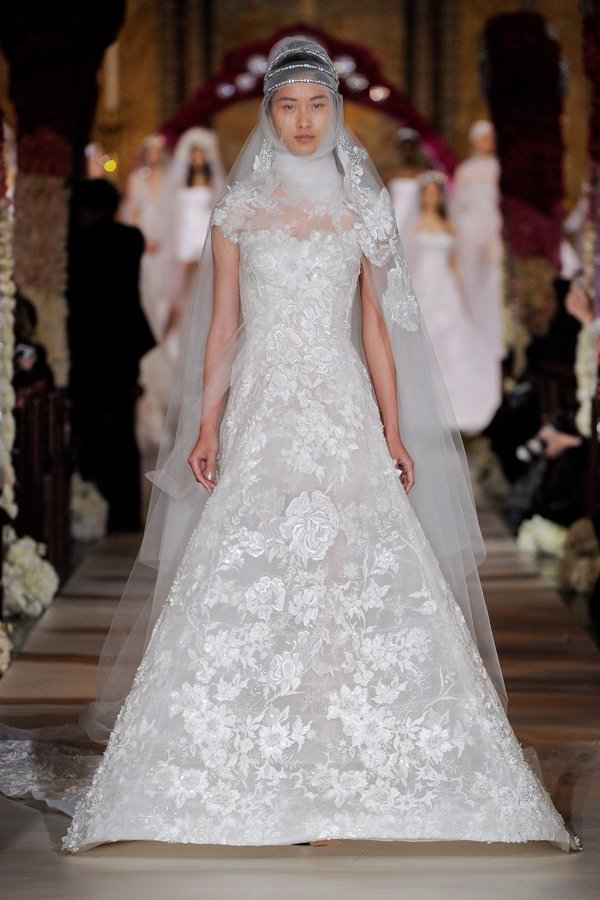 Fotos via Reem Acra